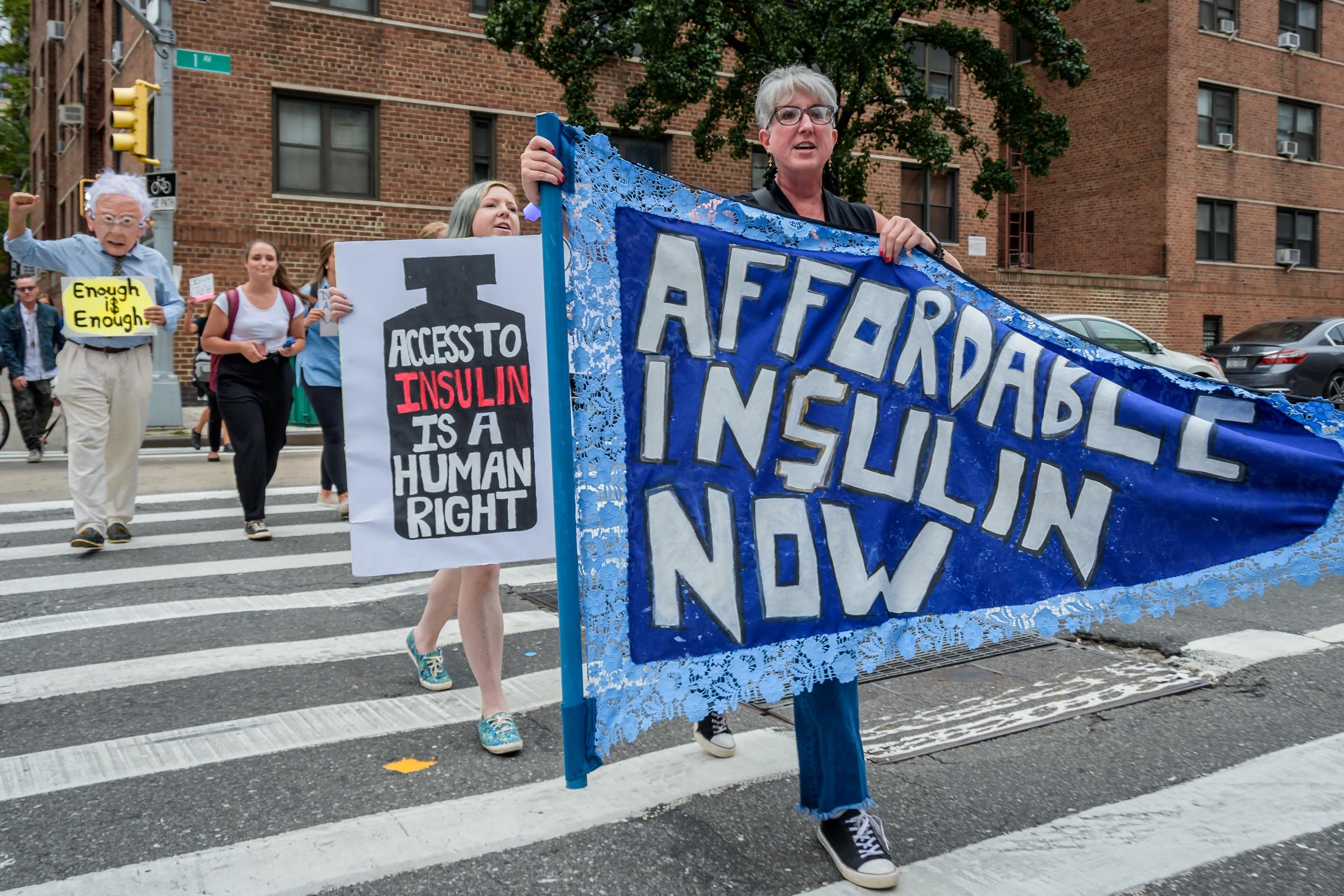 The leading 14 Big Pharma firms paid out more to enrich their investors than they spent on research and development from 2016 to 2020, a report published Thursday by the U.S. House Oversight Committee revealed, renewing calls from healthcare reform advocates for urgent action to reduce the high cost of prescription drugs in the United States.
The report (pdf)—the sixth in a series on prescription drug prices—notes that the 14 companies spent nearly 10% more on stock buybacks and dividends than they did on developing and testing new medications.
Meanwhile, according to the report, the 14 firms "spent over $3.2 billion in aggregate executive compensation for their highest paid executives in the past five years," an increase of 14% during the four-year period analyzed by congressional researchers.
According to the committee's report:
From 2016 to 2020, the 14 leading drug companies spent $577 billion on stock buybacks and dividends, compared with $521 billion on R&D—a $56 billion difference.
Assuming the same rate of spending, these 14 companies are projected to spend $1.15 trillion on buybacks and dividends from 2020 through 2029. This is more than twice the amount the Congressional Budget Office projected would be saved by H.R. 3 over the same period.
From 2016 to 2020, compensation for the 14 companies' top executives totaled $3.2 billion, with compensation growing by 14% over that five-year period.
Many drug companies spent a significant portion of their R&D budget on finding ways to suppress generic and biosimilar competition while continuing to raise prices, rather than on innovative research.
"Today's staff report makes clear that Congress needs to act to rein in out-of-control prescription drug prices," House Committee on Oversight and Reform Chair Carolyn B. Maloney (D-N.Y.) said in a statement.
"This report finds that the world's leading drug companies have used price increases to boost payouts to investors and executives while spending less on research and development," she continued. "The report also shows that industry claims about the potential impact of pricing reforms are overblown."
"Even if the pharmaceutical industry collected less revenue due to reforms such as H.R. 3, drug companies could maintain or even exceed their current levels of R&D if they spent less on rewarding shareholders and executives," she added.
Maloney was referring to the the Elijah E. Cummings Lower Drug Prices Now Act, first introduced in 2019 by Rep. Frank Pallone (D-N.J.) and passed by a vote of 230-192. The bill was reintroduced in April.
Separately, lawmakers including Sen. Bernie Sanders (I-Vt.) and Reps. Ro Khanna, (D-Calif.), Lloyd Doggett (D-Texas), Peter Welch (D-Vt.), Cori Bush (D-Mo.) in March introduced a sweeping package of bills aimed at drastically reducing U.S. prescription medication prices.
Reacting to the new report, Sanders tweeted, "We must lower the outrageous price of prescription drugs in budget reconciliation and use the savings to expand Medicare."
Sanders, chair of the Senate Budget Committee, is playing a key role in Democratic efforts to advance a reconciliation package that includes "human infrastructure" provisions from President Joe Biden's American Jobs and Families Plans.
A Government Accountability Office study commissioned by Sanders and published in April found that U.S. consumers pay, on average, two to four times as much for prescription drugs as people in other developed nations.
The report comes several months after Rep. Katie Porter (D-Calif.) published an exposé revealing "a troubling industry-wide trend of billions of dollars of corporate resources going toward acquiring other pharmaceutical corporations with patent-protected blockbuster drugs instead of putting those resources toward discovery of new drugs."
In May, Porter grilled AbbVie CEO Richard Gonzalez over what she called "the Big Pharma fairy tale" that drug research and development costs justify perpetual price hikes.