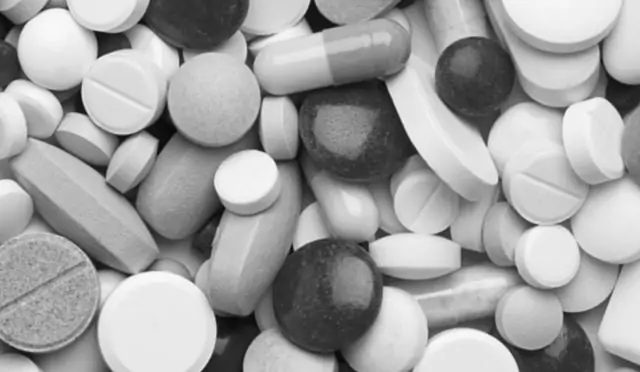 GlaxoSmithKline (LSE:GSK) leadership is in the frame at the moment as CEO Emma Walmsley tries to fend off criticism from activist investors that the big pharma player has dropped the ball on the muddy field of Covid.
All we hear about these days is Pfizer and the glories of AstraZeneca, making GSK investors a little bit curious about where their company stacks up in the opportunity of a generation for pharma stocks. GlaxoSmithKline is being criticised for underperforming against competitors. It is working on a vaccine in conjunction with Sanofi, but the results of that are still some way off – in the autumn according to recent GSK statements.
GSK is also taking flak from activist investor Elliot Advisors, which is trying to split the company up. Walmsley and her team are arguing that they are head of the curve, with plans to hive off its consumer healthcare division into a separate company, GSK Healthcare.
GSK's share price has been struggling in the last year, having come off substantially since February 2020. It is easy to understand the disappointment, as even here at The Armchair Trader we can see the positive investor vibes around competitor AstraZeneca. GSK stock is trading at 1406 and is down 14% on a 52 week picture.
GSK has failed to outperform the FTSE 100 based on both the five year and the 10 year pictures.
What do large investors think about GSK?
We thought we'd run the numbers with artificial intelligence specialist Irithmics' powerful engine to evaluate what bigger investors currently think about GlaxoSmithKline. It is intelligence the team at GSK would like to know ahead of any investor interactions, or maybe they already do.
Investor appetite for GSK stock is down, well down, both among short term tactical traders and longer term buy and hold investors. This means that most bigger investors are not likely to be adding substantially to their holdings near term. It is possible that news of dividend reductions and ongoing question marks over strategy mean that many big hitters are content to sit on the side lines for the time being.
But also of interest are the strong positive vibes around the stock which means the market is not likely to be a net seller of GSK shares any time soon. We can see both long term and short term positive positioning; the market seems primed for good news out of GSK soon.
This is supported by the share price action, where we are seeing a slow but steady recovery in the stock from the 1190 52 week low in early March.
Irithmics works with corporate clients to provide information on market activity in their shares including longer term strategic investor appetite and views. This includes behavioural drivers, like sensitivity to news and the vulnerability to selling or shorting of individual stocks in a portfolio. Irithmics provides insights into market trends based on deep learning analysis of behavioural changes from over 250,000 institutional investors and funds. It highlights estimated strategic and tactical portfolio adjustments and isolates trends and behaviours likely to influence investors.
Related