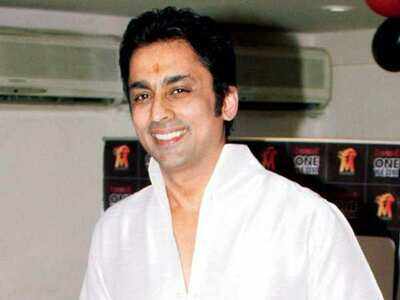 Anuj Saxena stated that he was made the COO of the company in 2015 and he did not know about the operations before it.
MUMBAI: The city economic offences wing (EOW) on Thursday arrested Anuj Saxena, TV actor and chief operating officer of Elder Pharmaceuticals, for allegedly duping around 20,000 depositors to the tune of Rs 141 crore.
Police have frozen several bank accounts of the firm which has around Rs 250 crore in it.
"The cheating amount in the FIR is around Rs 8.5 crore. However, as per bank records investors have deposited around Rs 141 crore," said an officer.
The police had registered the FIR under various sections of the IPC for cheating and criminal conspiracy and invoked some sections of Maharashtra Protection of Interest of Depositors Act (MPID), 1999.
The complainant told the police that the firm had come up with interest-based deposit schemes and he invested in a fixed deposit scheme of the firm. Several people who invested in 2012 did not get returns even after maturity in 2015. The company had assured that the investors would get their money back, but no one received the money.
Niket Kaushik, joint commissioner of police, EOW, said that the police had frozen several bank accounts and seized properties under the MPID Act.
"Substantial amount would be returned to the investors. Investigators have also attached the properties of the accused," said Kaushik.
The attached/seized properties are worth Rs 400 crore.
A competent authority (CA), who is a deputy collector rank officer, would auction the seized properties and the money fetched through the auction will be returned to the investors. The money lying in frozen accounts could also be used if need be.
Investigating officer senior inspector Rajesh Kelwe said that they had got the accused's custody till Monday and his interrogation was on.
Saxena had opposed the police's plea for his remand stating that he was a medical practitioner and he has a company that manufactures sanitisers and kits which are required during the pandemic. The court sent Saxena in police custody. Saxena had stated that he was made the COO of the company in 2015 and he did not know about the operations before it.
FacebookTwitterLinkedinEMail