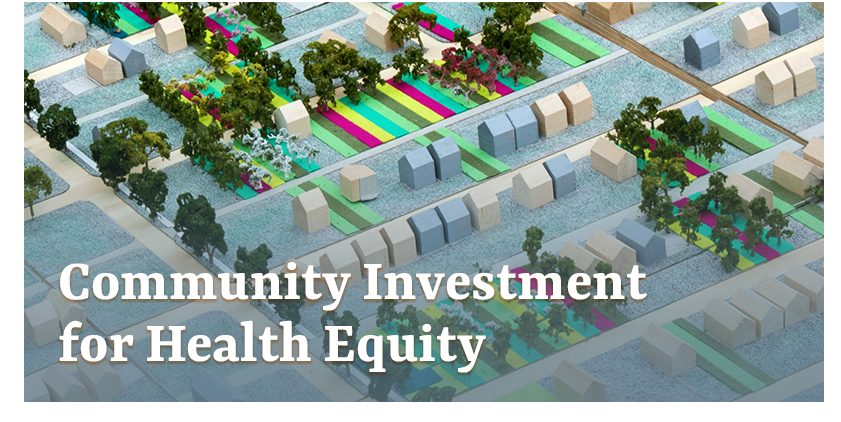 In cities around the country, institutions like health systems, health plans and universities have substantial resources, including purchasing power, employment opportunities, land and treasuries that they can bring to bear in helping to solve local challenges. Since 2017, The Kresge Foundation's Health Program has been working to encourage these institutions to use those resources and meaningfully invest in the communities they serve through our Institutional Investment for Community Health strategy.
In the last three years, we've been gratified to see a growing number of health systems and other organizations shift their investment and procurement practices and policies toward addressing local priorities – particularly those that benefit low-income Black, Indigenous and People of Color (BIPOC) communities. Leading health systems like Kaiser Permanente and CommonSpirit, along with health plans like UnitedHealthcare, have collectively invested hundreds of millions of dollars in affordable housing and other community assets.
What started as a small group of innovators has grown into a broader movement of institutions that are embracing their anchor mission and dedicating larger portions of their investments to their surrounding communities. Key grantee partners like the Center for Community Investment, the Healthcare Anchor Network and others have played critical roles in facilitating this movement.
With the field maturing, we realized that we needed to refine our strategy. Four main considerations drove our recalibration:
Applying a racial justice lens
In reading our previous Institutional Investment for Community Health strategy, one could have been forgiven for thinking that having a major health system invest hundreds of millions of dollars in preserving and developing affordable housing was our ultimate goal rather than an important step on the journey toward health equity. We realized that we needed to be much more explicit about applying a racial justice lens to this scope of work, as well as about the need to close the racial wealth gap to help achieve health equity.
Building community capacity
We also realized that we needed to rebalance our grantmaking portfolio in ways that built community capacity to attract, absorb and deploy affordable capital from mission-driven investors. We are still interested in influencing institutional policies and practices, but our portfolio moving forward will have a stronger emphasis on community intermediaries who can build effective community investment ecosystems to finance pipelines of projects prioritized by low-wealth BIPOC communities.
Supporting innovative models of community ownership
We've seen growing momentum for new models of community ownership – like community investment trusts and neighborhood investment trusts – emerge in recent years. Such models offer the potential for BIPOC residents that have historically been shut out of traditional wealth-building opportunities to both exercise some degree of control over development and benefit financially when neighborhood conditions begin to change.
Charting the course for an equitable recovery
The pandemic has disproportionately harmed BIPOC communities, both in terms of COVID-19 infection rates and the economic consequences. As our nation begins to emerge from the wreckage, we cannot afford a repeat of the 2008-09 financial crisis, which devastated Black wealth for years afterwards. We must create the conditions for an equitable recovery.
These considerations, together with numerous conversations with our field partners, led us to define what is now our Community Investment for Health Equity focus area.
Moving forward, we will look to foster and learn from emerging models of community ownership while encouraging more mission-driven institutions to enter the field. We will be prioritizing BIPOC leadership in building equitable community investment ecosystems that help close the racial wealth gap as a pathway to health equity.
We're also interested in pursuing these learning questions:
What would it take for mission-driven investors to move beyond traditional asset classes like housing to invest in community ownership models?
What sort of local and state policy environment can best support community ownership and asset building?
How can mission stewards center racial and health equity throughout every step of development, particularly in financially and legally complex investment structures?
How can community power and asset-building contribute to health equity?
We look forward to sharing what we learn throughout this journey, and we welcome your thoughts and questions along the way.