More than three years af­ter it was raised from the dead, Oton­o­my's lead drug ap­pears head­ed to the scrap heap for good.
The drug, Otividex, failed to beat place­bo at re­duc­ing de­fin­i­tive ver­ti­go days for the in­tent-to-treat pop­u­la­tion of pa­tients with Ménière's dis­ease. The p-val­ue, at 0.312, was a far cry from sta­tis­ti­cal sig­nif­i­cance.
De­spite de­fin­i­tive flops in ear­li­er tri­als, ex­ecs had in­sist­ed they had a shot af­ter a sec­ond Phase III — which they had orig­i­nal­ly said they would drop — ap­par­ent­ly backed up their be­lief that they could mine pos­i­tive da­ta if they fo­cused on the av­er­age num­ber of ver­ti­go days at month 3. And that's not the on­ly tweak they would make to the tri­al: Back in Ju­ly, they went to the FDA with a re­vised sta­tis­ti­cal analy­sis plan us­ing a "neg­a­tive bi­no­mi­al mod­el."
It didn't help. The tri­al en­rolled 148 pa­tients who have Ménière's dis­ease — a con­di­tion of the in­ner ear — and there's no dis­cernible dif­fer­ence.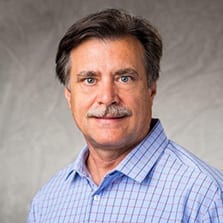 David We­ber
Even though the analy­sis did achieve sta­tis­ti­cal sig­nif­i­cance for the small­er per pro­to­col pop­u­la­tion or us­ing a dif­fer­ent mod­el, Oton­o­my ad­mits there was no more sil­ver lin­ing to hang on­to — not that it stops pres­i­dent and CEO David We­ber from dream­ing about a bright fu­ture.
"Our fo­cus turns to the strong pipeline we have built as re­cent­ly high­light­ed by the suc­cess­ful clin­i­cal tri­al re­sults for OTO-313 in tin­ni­tus and OTO-413 in hear­ing loss," he said, point­ing to clin­i­cal read­outs an­tic­i­pat­ed in mid-2022.
In­vestors have lost their pa­tience, though, send­ing the San Diego biotech's stock $OT­IC down 45.64% to $2.93.