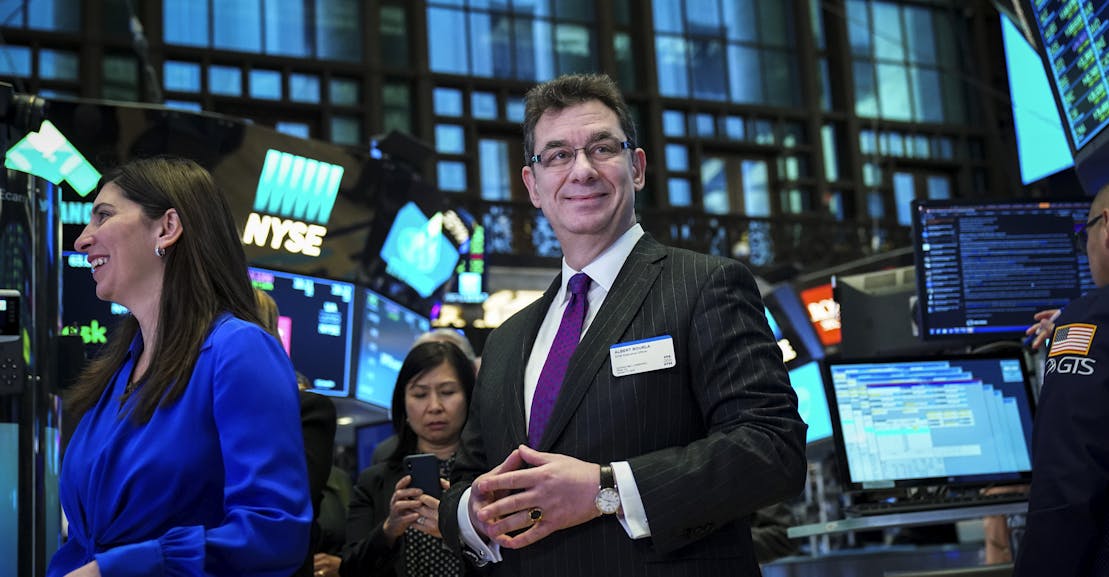 Moderna's corporate affairs lead, Ray Jordan, defended the practice of filing 10b5-1 plans, which he says were created—just as the law requires—with no inside knowledge. But as the company entered phase 3 trials, he told me, "all members of our executive team and board of directors have agreed not to enter into new 10b5-1 trading plans, nor add new shares to existing trading plans, nor engage in additional unscheduled sales of Moderna stock in the open market," until it files for a license with the U.S. Food and Drug Administration or the drug development ends. Existing plans will still continue, however.
Pfizer responded shortly after press time to say that Bourla's share sales had been scheduled in February, re-authorized in August, and went through on November 9 specifically because "the stock reached the plan's threshold price target for the first time." A spokesperson also emphasized that Bourla had only been trading a small portion of his owned stock—unlike, for example, Moderna executives.*
Pharmaceutical companies have also been capitalizing on the pandemic and positive press releases more broadly. Vaccine makers like Inovio and Vaxart, which don't have late-stage vaccine candidates, are still benefiting from the wave of investment. Gilead, which produces the antiviral remdesivir, announced in a press release that it was "aware of positive data" on remdesivir, despite the drug not performing well in clinical trials.
There could be a downside to companies misleading investors, intentionally or not, with positive press releases. "If the executives had bad information but sat on it and didn't disclose it, and then either traded or that information subsequently came to light and stock prices dropped, they could be sued," Taylor said. Similarly, releasing results too soon that end up being inaccurate could also cause issues. "They can run into trouble if they're too fast and they have to backpedal … then they're going to look really bad, and that's potentially going to open them up to litigation," Taylor said.